I was born in Nagpur, Maharashtra on the 16th of August, 1978. I began to take an interest in music since I was very little. While in school I picked up the rudiments of percussion and started learning to play bongos. By the time I reached the 9th grade I became fascinated with synthesizers, MIDI programming and ultimately composition. I started formal piano lessons after finishing my 12th grade under the tutelage of Mr. Charles Stevenson in Nagpur.
Then I decided to move to Mumbai in 2003 to make a career in music. I started off by composing music for a number of short films, AVs, corporate films, documentary films, which  eventually led to feature films which was my main goal.
I finally got to compose the songs and the score for my debut feature film "Ajinkya", which was released in 2013. You can now catch it on Amazon Prime Video if you missed it during its theatrical run. Since then there's no looking back and I have composed songs and background scores for many other movies, TV shows, web series, theatre pieces, etc. and I have had the pleasure of collaborating with a lot of superb filmmakers, musicians, composers, singers and recording and mixing engineers.
Although I immensely enjoy working on film scores and soundtracks, I also felt the urge of putting my own music out there as an independent artist, songwriter and composer, which is what I have been doing since the past 2 years. I've released a number of my original singles on all major audio streaming platforms like Spotify, Gaana, Amazon Music, Apple Music, Jio Saavn, etc.
A.R. Rahman and John Williams are two of the foremost influences in my music. Apart from them, a  wide range of influences have paved the way I create music so my sensibilities are a curious amalgamation of the best of the east and the west.
I work from my writing/recording studio space "Studio L",  just off S.V. Road in Malad (W), Mumbai.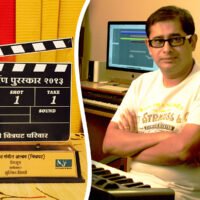 "Chitrapadarpan Puraskar"
as Best Music Director for "Premasutra".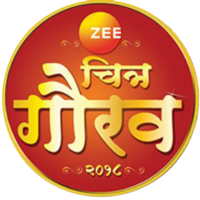 "Zee Gaurav Award"
for Best Background Score for "Baba".